EKU

EKU
klaart de klus voor u!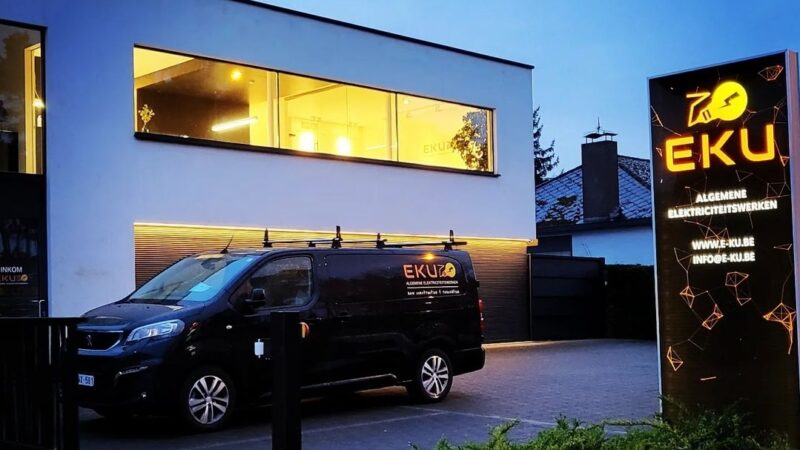 EKU is een elektriciteits bedrijf uit Limburg dat van alle markten thuis is.
In juli 2023 hebben wij ons VCA*(ster) behaald. Na een zeer intensieve audit en al het werk wat daar aan vaaraf ging, kunnen we nu mededelen dat EKU gecertificeerd is voor VCA*(ster)
Vca staat voor Veiligheid, Gezondheid en Milieu (VGM) Checklist Aannemers. Het is een programma dat ons bedrijf helpt om veilig en gezond te werken en het aantal ongevallen te verminderen. 
Je kan bij EKU terecht voor al uw projecten! Of het nu gaat om de bekabeling van hoogspanning-laagspanning, een elektrotechnische installatie, het moderniseren van bestaande installaties, het aanleggen van zonnepanelen, het doen van inspecties of service en onderhoud aan uw installatie, EKU klaart de klus.
Heeft u een project waar je handen tekort voor komt? Geen probleem! Want EKU staat ook klaar om als onderaanneming te werken. Zowel voor industriële en residentiële werken fabrieken, scholen, woningen, kantoren, bedrijven, ziekenhuizen, winkels, …
Wij hechten aan een persoonlijk contact met onze klanten. Er worden van te voren duidelijke afspraken gemaakt over de te leveren producten of diensten, de kosten en de oplevertermijn. Iedere opdracht wordt begeleid door een vaste projectleider, die altijd het aanspreekpunt zal zijn voor de klant. En dat er garantie op het werk wordt gegeven spreekt natuurlijk voor zich. Wij proberen met onze service en dienstverlening altijd een stap verder te zijn. Ons motto luidt dan ook:
'EKU klaart de klus voor U!'
Teamwork
Het hechte team heeft ervaring van meer dan 20 jaar in deze sector en bestaat uit goede opgeleide en gemotiveerde projectleiders en medewerkers. Bij EKU wordt flink geïnvesteerd in mensen en materiaal. Dit teamwork is bepalend voor het succes van EKU. Uw elektrische installatieopdracht is onze zorg!